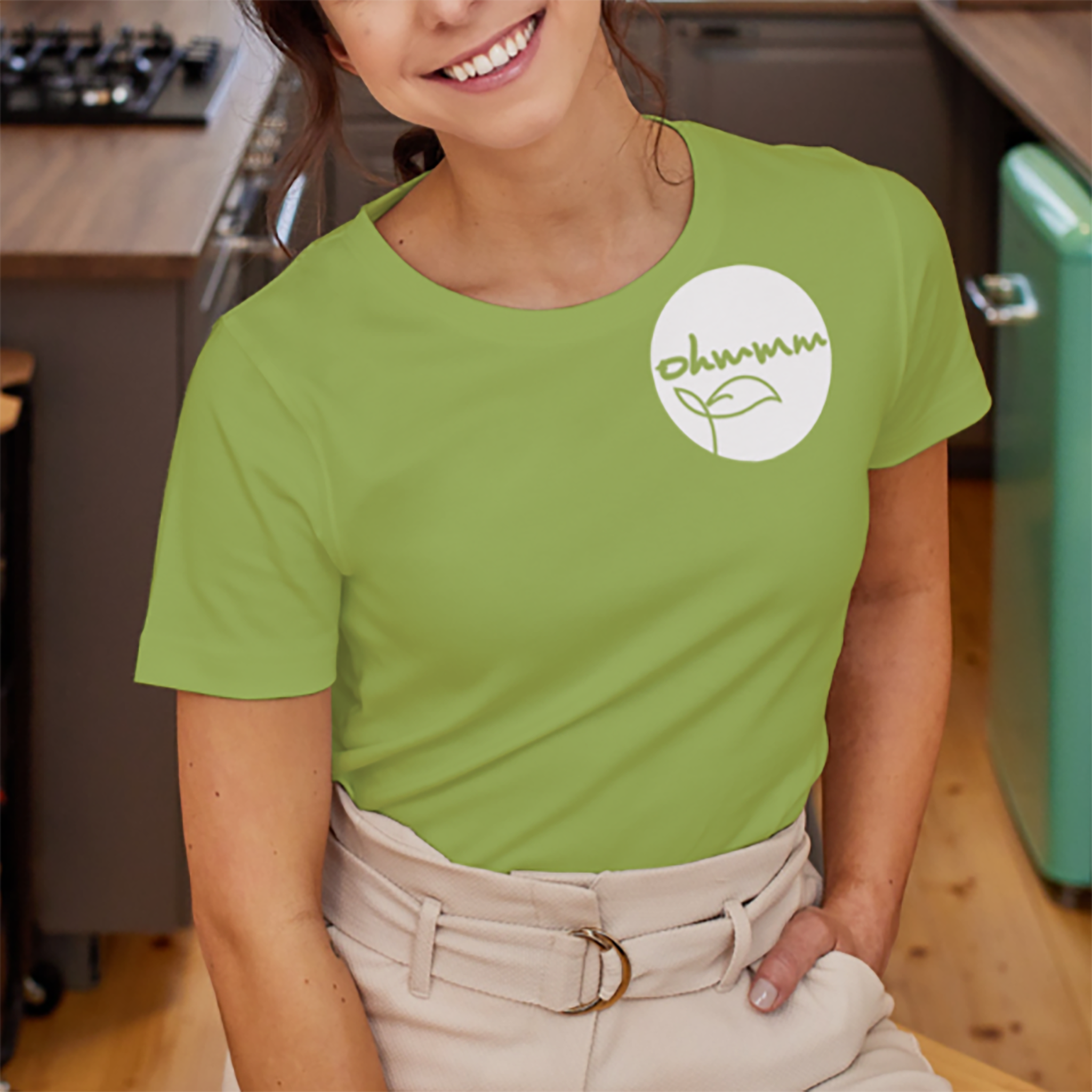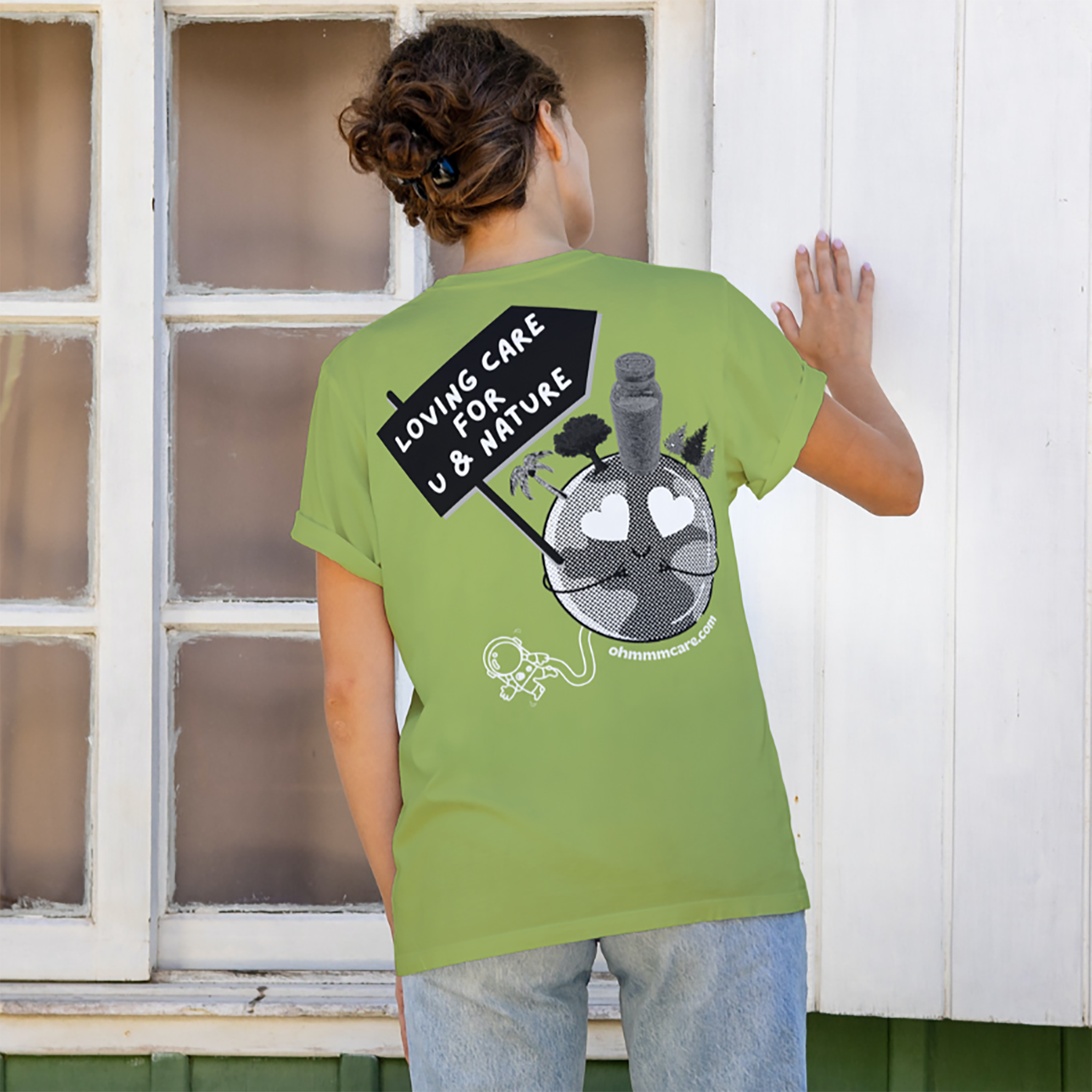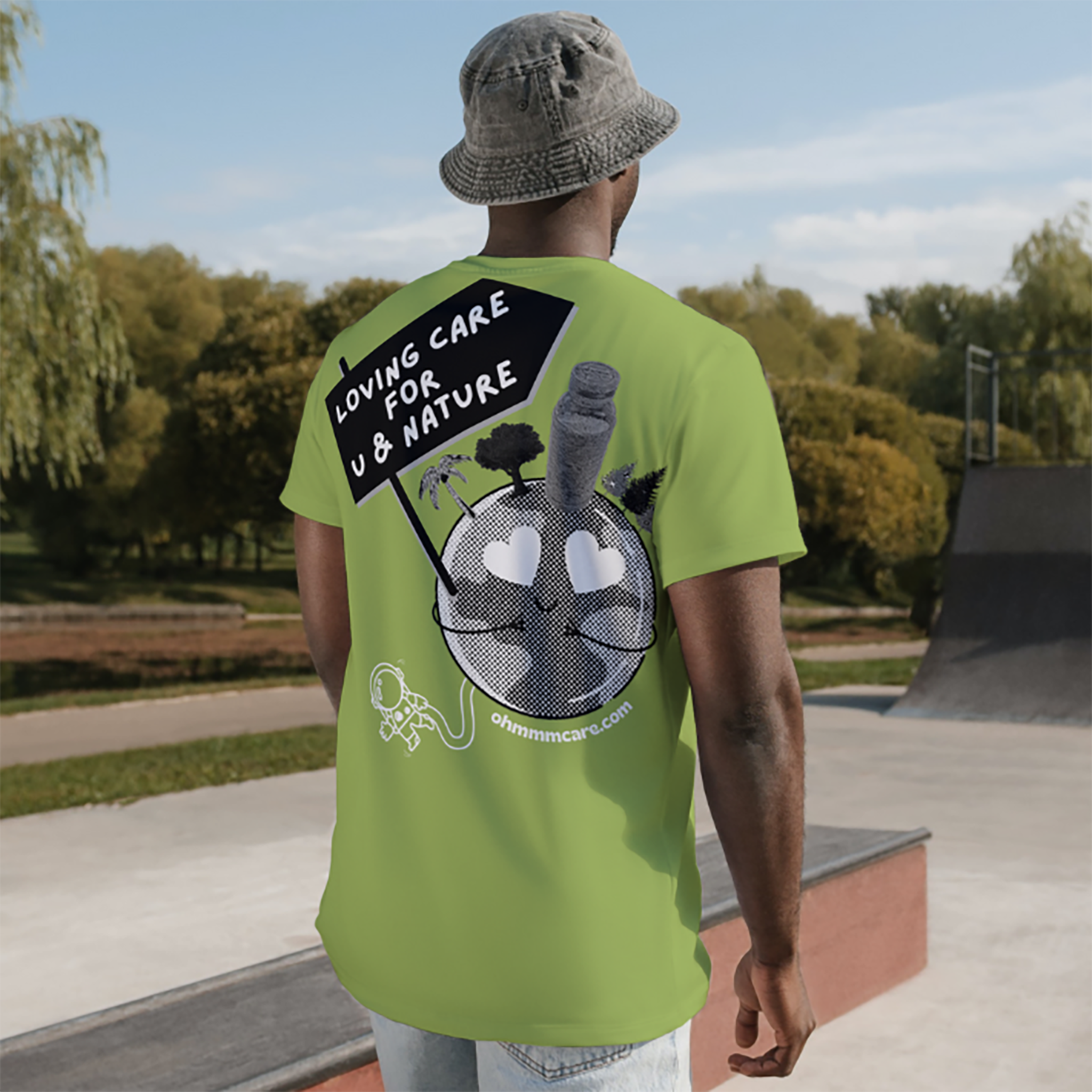 Organic Cotton T-Shirt (Loving Care 2023)
What's Included
1 Organic Cotton T-shirt (asparagus green) in a choice of 5 sizes (Classic Fit S to XXL)
What It Is
100% Organic Cotton T-Shirt with one-of-a-kind design & embroidery. Limited-edition of 150 pieces. Only 1 production run ever!

🌱 100% GOTS-certified Organic Cotton
🌱 Chemical-free & pesticide-free fabric
🌱 Proudly-designed in Singapore with 'ohmmmcare.com' embroidery
🌱 200 gsm (6oz) organic cotton has sufficient heft and still keeps cool in the hottest summer; machine wash
🌱 Sewn side seams for a more comfortable fit

Size Chart

Measurements in Inches
Size
Chest
Length
S
36
28
M
40
29
L
44
30
XL
48
31
XXL
52
32
Organic Cotton T-Shirt (Loving Care 2023)
All-Natural Ingredients
We carefully select & source all ingredients to ensure that they are safe for you and the environment. All Ohmmm products are free from Sulfates, Parabens, Silicones, Artificial Chemicals and Animal-Cruelty!
Plastic-Free Solutions
The Personal Care industry is the second-largest plastic polluter! So we set out on this mission to go completely plastic-free in both our formulation and packaging
Water-Activated Formulation
Regular liquid personal care products can contain up to 90% water. Ohmmm products are solid form (either powder or bar) to retain maximum concentration of the nourishing formulation. Light, travel-friendly, and activated as and when you choose to use it!
FAQs
Are your products cruelty-free?
Yes, we never test on animals!
Where can I buy your products?
Currently our main point of sales is at our website ohmmmcare.com.
Are your products vegan?
Yes, the Pure Bamboo Detangler are vegan! We are working to bring you a vegan version of the Canopy Water-activated Powder Shampoo & Conditioner Bar, so watch this space!
When does your product expire?
All Ohmmm Care products have a shelf life of 2 years (6 months after opening). 
Are your products safe for use for all ages?
Yes, our products are safe to use for all ages. Some products come in glass bottles so we recommend handling with care.
Are your products completely natural?
Yes! As far as possible, we strive to only use beneficial ingredients that come from natural sources. We also have a high level of quality control to ensure they are safe, stable, and effective for your needs. Rest assured that we take utmost care in making sure that gentle and low-hazard ingredients are used in our formulas.
Shipping
Where does Ohmmm Care ship to?
We ship internationally to most countries! If you do not find your country in the drop-down list, please email us at hello@ohmmmcare.com and we are more than happy to help you out!
Order tracking
Please allow the carrier 1 – 2 business days to register your shipping status. If your tracking number is not working, please reach out to us at hello@ohmmmcare.com and we will assist you.
Get in touch
Email us at hello@ohmmmcare.com or WhatsApp us at +65-8839-8538 and we'll be happy to answer your questions!